Phase 3 Granting Now Open
We're Accepting Grant Applications from Eligible Registered Charities October 5 – October 23
See Below for Full Details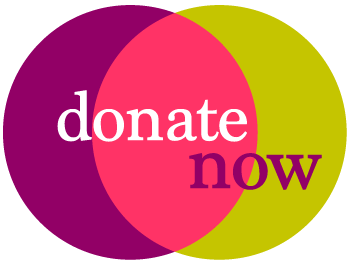 To donate to our Pandemic Response Fund contact Lori Heron at: 

lheron@burlingtonfoundation.org 

or

 905 639-0744 ext. 1
Granting Through Our Covid-19 Pandemic Response Fund
Burlington Foundation continues to closely follow the impact of Covid-19 on our community. We know the demands that this unprecedented pandemic has placed on the charitable sector as more and more people turn to charities for emergency support.
In this rapidly changing landscape, Burlington Foundation established the Covid-19 Pandemic Response Fund. This fund provides grants to qualified CRA registered charities serving Burlington.
To date through this fund, we have granted a total of $224,670 to front-line charities serving the most vulnerable.
This was awarded through $163,500 in total Phase 1 Response grants and $61,170 in Phase 2 Response grants.
As of October 5th, we are now accepting applications for Phase 3 granting.
See below for further details.

Pandemic Response Fund Grants
Phase 3 Granting; Arts, Heritage and Environment Sectors
Accepting Applications October 5 – October 23
During Phase 1 and 2, our focus has been on supporting the Burlington community by providing grants to local charitable agencies on the front-line that are serving high need, vulnerable people and families including those experiencing challenges with food insecurity, isolated seniors, childcare support, disability, mental health and safe housing.
Phase 3 focuses on supporting our charitable agencies in the Arts, Heritage and Environment sectors with funding provided for program related initiatives or operations.
To learn more, please click to review the following two short documents. To apply, download and complete the fillable PDF application:
Please email your completed application directly to: grants@burlingtonfoundation.org. If you do not receive an email confirmation back within 24 hours, please contact us.
Like to consider another funding opportunity? Burlington Foundation is participating in the Federal Government's Emergency Community Support Fund which is also currently accepting applications. Click to learn more
Sincere Thanks to our Supporters
On March 31, we launched our Pandemic Response Fund with financial resources brought forward by the Foundation and a generous $25,000 gift from Pioneer Energy, for a commitment of $100,000. On April 19, the Paletta family announced a major gift commitment to our Pandemic Response Fund of $250,000. Subsequently, through a number of generous gifts from fundholders and donors, we added additional funds for a balance of over $453,000 (balance before grants distributed). These funds have been supporting community-based response efforts and today, as we've been learning more about the impact on our community, we're further supporting the efforts of our charitable partners so they can continue with their important mission-based work.
Our heartfelt thanks also to the following Burlington Foundation fundholders for their generous gifts to our response fund:  Randy & Denise Reeve Family Fund, Milne Family Foundation Fund, Pieczonka Family Foundation Fund, Dalton Timmis Group Fund, LKH Spirit Fund, BDO Community Fund, Ralph and Susan Sgro Family Fund. In addition, we thank Joan Williams as well as several local donors.
Announcements & In the News
April 12, 2020 – Click to hear Burlington Foundation's President and CEO Colleen Mulholland speak with CHML's Ted Michaels, updating community on critical challenges local charities are experiencing, need for emergency support and help for agencies through our Pandemic Response Fund.