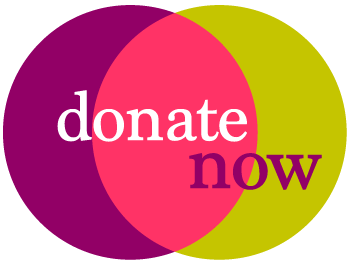 To donate to our Pandemic Response Fund contact Lori Heron at: 

lheron@burlingtonfoundation.org 

or

 905 639-0744 ext. 223
Granting Through Our COVID-19 Pandemic Response Fund
Burlington Foundation continues to closely follow the impact of Covid-19 on our community. We know the demands that this unprecedented pandemic has placed on the charitable sector as more and more people turn to charities for emergency support.
In this rapidly changing landscape, Burlington Foundation has established the Covid-19 Pandemic Response Fund. This fund provides grants to qualified CRA registered charities serving Burlington. Initial focus is on emergency response grants supporting community members most impacted by the Covid-19 crisis in order to expand local capacity to address the severe impacts of the pandemic.
To date, $163,500 in total Phase 1 Response grants have now been awarded to 17 front-line charities serving our most vulnerable.

Sincere Thanks to our Supporters
On March 31, we launched our Pandemic Response Fund with financial resources brought forward by the Foundation and a generous $25,000 gift from Pioneer Energy, for a commitment of $100,000. On April 19, the Paletta family announced a major gift commitment to our Pandemic Response Fund of $250,000. Additionally, through a number of generous gifts from fundholders and donors, we have added an additional $65,000 for an initial fund balance of over $415,000. This will support community-based response efforts (Phase 1 & 2), and once on the other side of Covid-19, recovery efforts to assist our charitable partners rebuild so they can continue with their critical mission-based work.
Our heartfelt thanks also to the following Burlington Foundation fundholders for their generous gifts to our response fund:  Randy & Denise Reeve Family Fund, Milne Family Foundation Fund, Pieczonka Family Foundation Fund, Dalton Timmis Group Fund, LKH Spirit Fund, BDO Community Fund, Ralph and Susan Sgro Family Fund. In addition, we thank Joan Williams as well as several local donors.
Pandemic Response Fund Grants
Right now there are critically important emergency needs. At the same time, we anticipate an even broader range of agencies needing support as the community recovers and rebuilds over the coming months following this unprecedented pandemic. To address these needs, we are holding three rounds of granting.
Response Phase Granting – Rounds 1 & 2:
These emergency grants are provided to local agencies on the front-line that are serving high need, vulnerable people and families including those experiencing food insecurity, isolated seniors, childcare supports, disability, mental health and safe housing. Intended to expand local capacity to address the most severe impacts of the pandemic, these grants will go to support community members most impacted by the Covid-19 crisis.
Recovery & Rebuild Phase Granting – Round 3:
While today we are seeing immediate and urgent need, the road to recovery and rebuilding lives will be long and challenging for community charities. Over the next few months, further information regarding these grants including eligibility, application requirements and timing will be shared.
Recent Announcements & In the News
April 12, 2020 – Click to hear Burlington Foundation's President and CEO Colleen Mulholland speak with CHML's Ted Michaels, updating community on critical challenges local charities are experiencing, need for emergency support and help for agencies through our Pandemic Response Fund.