An Innovative Burlington Firm, SmartMeds Pharmacy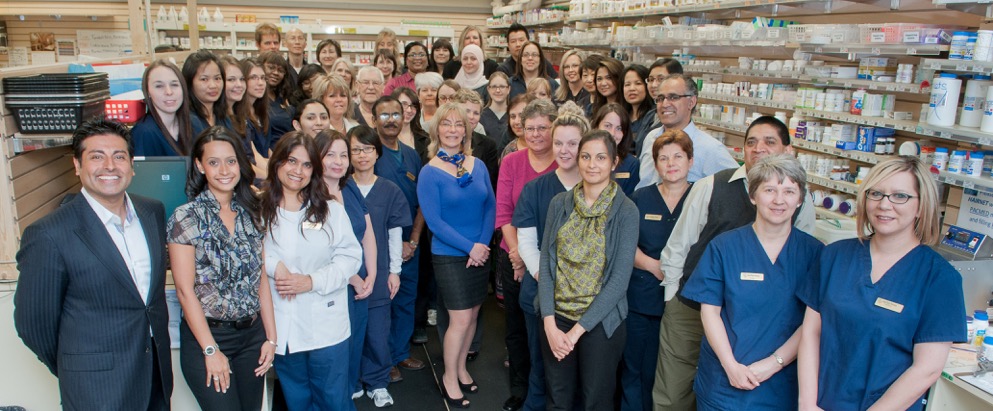 Jason Handa is by trade, a pharmacist. He is also a software developer, an entrepreneur and a visionary. He also, like 95% of Burlington residents, loves our city.
At the age of 16, Jason made his initial foray into the pharmacy industry, working part-time as a technician.  Through the next 10 years, he continued pharmacy work part-time, while completing his Bachelor and then Doctorate of Pharmacy.  Raised in Burlington, Jason decided to return home upon graduation, accepting his first full-time Pharmacist position at the Plains Road Fortino's.
Jason's approach to pharmacy is proactive, and it is his drive for both excellence in patient care and continuous improvement that led him to open Pharmacan Pharmacy, a business he ran from his parent's Burlington home. Jason would fill prescriptions in the evening and as the business continued to grow, he added valuable services that assisted patients and their physicians with medication management.   Pharmacan's client base grew very quickly and in 2002, Pharmacan Pharmacy transferred to a retail space and became Cedar Springs Pharmacy. 
Cedar Springs offered traditional services while continuing to break new ground with a unique approach to medication packaging. This developed into a dosage packaging system under the name SmartMeds.  Jason and his team, which now includes his wife Rekha, secured clients in residential facilities, retirement and nursing homes, with both patients and staff benefiting from the simplicity and safety associated with the individualized medication packets. The business continued to grow, reaching 25 employees by 2006, prompting Jason to use automation to increase efficiency and virtually eliminate any risk of medication error.Cedar Springs Pharmacy became SmartMeds Pharmacy and Jason's vision of better patient care through technology and automation continued to be his driving focus.  In the fall of 2012, the Handas added a state of the art building on Northside Drive in Burlington, specifically built for the Long Term Care side of the business.  Today, SmartMeds has a team of over 60 employees, and is continuing on a trajectory of further innovation and expansion. 
"The growth and success of SmartMeds Pharmacy is owed to the people who have stood by us with their loyalty, dedication and support to build the strong team we have today, many of whom live and play in our wonderful city. We are proud that Burlington Foundation plays such an active role in building community strength", says Jason, "and proud to support the work they do in our community".
Colleen Mulholland, President and CEO of Burlington Foundation, says: "the Handa family and SmartMeds Pharmacy are a great example of the business acumen and passion for people that is so powerful in Burlington. As one of our Proud Supporters, SmartMeds Pharmacy is a leader in its field, providing interesting and sustainable employment in a unique market."