Pioneer Energy: Supporting Communities across Ontario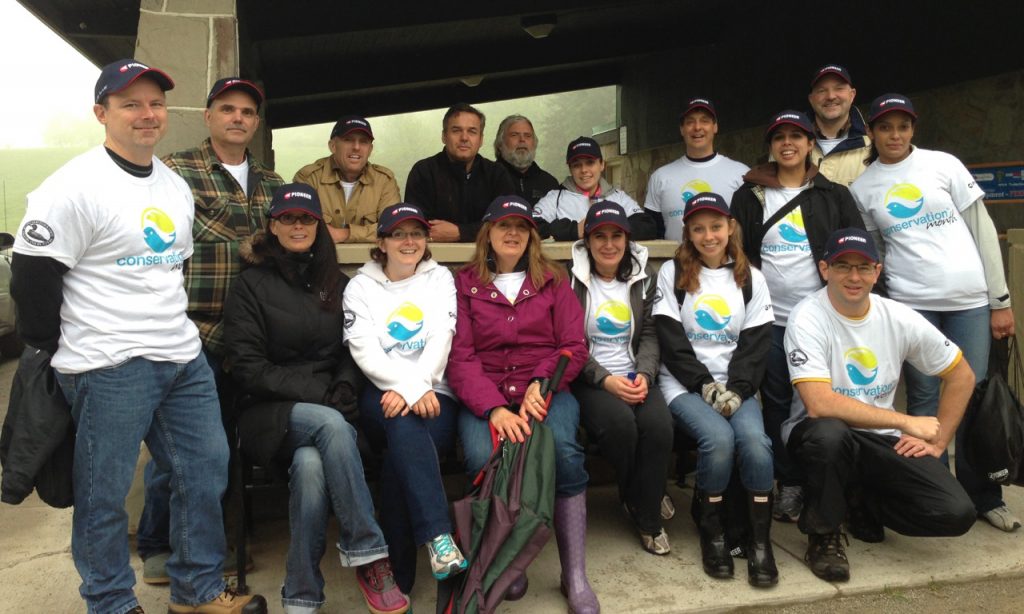 Having come a long way since founder Murray Hogarth opened his first gas station in 1956 in Hamilton, Pioneer Energy is now Canada's third largest independent fuel retailer by volume, with over 400 retail and dealer locations across Ontario and Manitoba under both the Pioneer and Esso brands.
Pioneer Energy's values are to operate every day with integrity, live the entrepreneurial spirit, promote individual initiative, operate with mutual respect, strive to deliver exceptional customer service and be community minded. Pioneer has followed these values from the beginning, successfully growing across Canada, all the while supporting each of the communities that have helped them grow. Since 1999, Pioneer has donated and pledged over $5 million to worthy Ontario organizations. Through sponsorships and donations, Pioneer has balanced the needs of their employees, customers, communities and the environment.
Pioneer Energy has established a community foundation fund which contributes each year to the different communities in which it does business. The Burlington Foundation has received its share of these funds, which are distributed according to its own needs. Although Pioneer recognizes and supports a wide range of community needs, its emphasis is on health and children. Pioneer Energy founded the Pioneer Petroleum Children's Foundation, focusing on supporting local children's hospitals, as well as other organizations such as the CHML Christmas Tree of Hope and United Way of Burlington and Greater Hamilton. Pioneer's Give What You Can campaign supports Ontario's five designated children's hospitals. It has become a great way to have members of the community give what they can, and it is as simple as filling up a tank of gas. The Hogarth Family and Pioneer Energy's Give What You Can campaign recently contributed a $1 million gift towards the redevelopment of the new paediatric ophthalmology centre at McMaster Children's Hospital. As well, Pioneer Energy and the Hogarth Family Fund have contributed $1M towards Joseph Brant Hospital's Our New Era campaign.
The Hogarth legacy of giving has had a longstanding connection with Burlington Foundation, starting in 1998 when Murray Hogarth became one of BF's founding fathers. When Murray was the chair of the Hamilton Community Foundation (HCF), he realized that Burlington would benefit from having its own community foundation. He began the process of having HCF sponsor this community building initiative in Burlington. It was with this determination that the Burlington Foundation was established in 1999.
The start of a new community foundation brought the opportunity to work with a new excellent board, with Doug Leggat as the first chairman. Murray and his wife Diana had the honour of making the first contribution to fund the new Burlington Foundation and have continued to do so ever since. They were honoured as the 2013 Philanthropists of the Year. "The Hogarths, their family, and Pioneer Energy, exemplify all this award represents. We were very pleased to join our community in celebrating the Hogarth's philanthropy," says Colleen Mulholland, President and CEO, Burlington Foundation.
Pioneer Energy and the Hogarth Family believe its success is intrinsically linked to the health of communities they serve and call home, which is why they are so dedicated to supporting these communities in any way they can. Murray once emphasized the importance of showing their appreciation to the communities which have made them successful. "My family and I have always been passionate about supporting our community through Burlington Foundation, beginning with the very first donation.  It has been a pleasure to watch the remarkable progress that the Foundation has made since its inception and we are proud to be associated with the foundation," stated Murray. 
With Murray's passing in 2014 at the age of 84, his legacy of giving to support Burlington Foundation's work continues to live on. In addition to the generous giving of Pioneer's foundations, Murray's son, Tim Hogarth, President & CEO of The Pioneer Group Inc. provides vital leadership as a member of Burlington Foundation's Board of Directors.