A performing arts legacy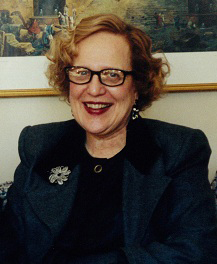 Local youth who dream of excelling in the performing arts have a reason to celebrate as the Burlington Foundation has launched the Mavis Pieczonka Memorial Fund for the performing arts. Established with a generous stock donation made by Dr. Wally Pieczonka, retired engineer and scientist, founder of Gennum Corporation and long-time Burlington resident, this fund supports performing arts education and programs for many youth from lower-income backgrounds.
On behalf of his late wife Mavis and himself, Wally reached out to the Burlington Foundation to discuss how to give $250,000 in Gennum stock to a personally meaningful cause. Wally shares "Giving and the arts are passions my late wife Mavis and I shared. I am very pleased to be in a position to permanently increase access to performing arts programs for local youth, with an immediate focus on youth from lower-income backgrounds, in the city we've called home for almost 50 years. Everyone knows the saying that man can't live on bread alone. Arts and culture are what feed the soul."
Adrianne Pieczonka, Mavis and Wally's daughter and an internationally-recognized soprano, comments on how thrilled her mother would be with the creation of the fund. "Growing up, our family was fortunate enough to have every opportunity to participate in many activities including performing arts. The cost of these programs can be quite high and not every child has the same luxury we had. We are delighted that this fund will give deserving children the opportunity to partake in valuable performing arts programs."
Working with the Foundation's experts, the endowment fund is focused on nurturing youth to reach their potential through access to performing arts education and programs.  Mavis was deeply involved with the performing arts community in Burlington and the creation of this fund is a wonderfully meaningful way to carry on her legacy. Mavis's memory will live on through the impact of the fund. 
When Susan Allison, a dear friend of Mavis's, learned about the fund she immediately recognized an opportunity to mark her legacy. Inspired, Susan decided to dedicate a planned gift of life insurance to the fund in memoriam to her very special friend. 
Grants from the Mavis Pieczonka Memorial Fund may help to purchase much-needed new equipment, offset music or acting lesson costs, give youth the chance to attend live performances or support new performing arts programs for youth, especially those from lower-income backgrounds.
Colleen Mulholland, President and CEO, shares "By supporting performing arts programs, windows will open for local youth to access meaningful performing arts education and opportunities. By significantly reducing or eliminating program costs, the Mavis Pieczonka Memorial Fund will also help talented youth from lower-income backgrounds gain valuable access to the education and support they need to reach for the stars."