Stephanie Fontaine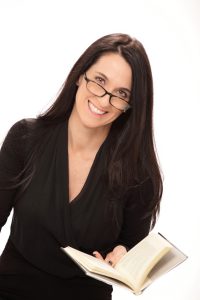 In January 2014 Stephanie Fontaine started volunteering at the Foundation once a week, helping with a variety of tasks like community research, event logistics, social media and office administration. As she got to know the organization and the team, her involvement expanded to working on the Golf Tournament and being on the Masquerade Ball committee. Stephanie gives brilliantly in our community. She is a past committee member at the Burlington Chamber of Commerce where in 2016 she led the development of the YPN Mentorship Program. With The Mentoring Partnership at Sheridan College, she helps internationally trained professionals navigate the Canadian workplace culture and find work in the Halton Region. Stephanie currently serves as President of the Junior League of Hamilton-Burlington. She has lived and worked in Burlington since 2005.
What inspires you to volunteer?
Forming long term partnerships with organizations that share my values is most important to me. Those relationships inspire me to serve the various needs that come up. 
Why have you chosen to volunteer with Burlington Foundation?
I chose the Foundation because of its commitment to building endowments and long term partnerships in our community. Knowing that the small things I do as a volunteer are part of something that will last forever is quite powerful. Over the years I have seen first hand how they work to accomplish their mission and I've seen the impact of that work. When I began to think about establishing my own legacy, I knew that Burlington Foundation was the right partner.
What words of inspiration could you share with Burlingtonians considering volunteering with Burlington Foundation?
Volunteering with this organization has been such a positive experience for me. I've been part of a great team, I have contributed my skills and I've learned new things along the way. 
What impact do you make in the Burlington community by volunteering?
Volunteering is important part of my life and a privilege I truly enjoy. I think small contributions of my time today will have longer term effects in the lives of the individuals I mentor. Secondly, I hope that the organizations I support are made stronger.
What impact does volunteering have on you?
Volunteering has allowed me to develop an incredible network of connections and a vast amount of knowledge about our community and the non profit sector in general. It's opened amazing new opportunities! But playing a part in empowering individuals in their work or personal lives has had the most impact on me in terms personal meaning.