Auction Items
Highlights of Live Auction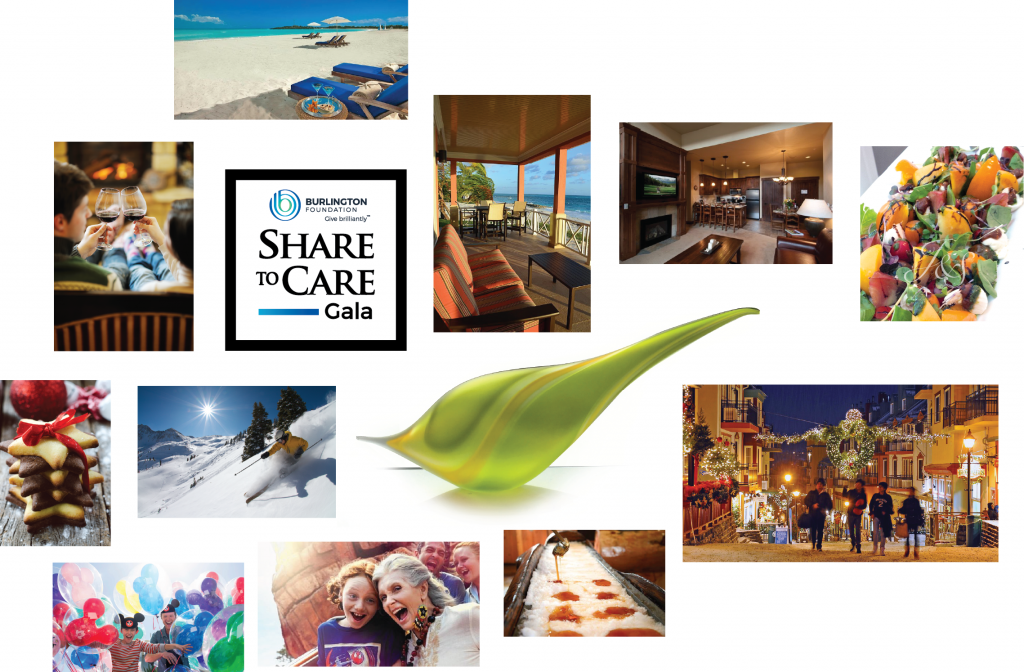 1 – In Home Chef Experience for 6
Welcome your guests to a 4 course dinner with appetizer trio for 6, prepared and served in your home by Red Seal executive Chef John Black. Generously donated by John & Stephan Catering. Valued at $775.
2 – One Week stay at Westgate Vacation Villas in Orlando Florida with Disney Park Hopper passes
7 nights' accommodation in a fully equipped 2-bedroom condominium located one just one mile from the main entrance to Disney World Resort. Includes 1 day Disney Hopper passes for 4. Generously donated by Barb & Kevin Brady. Valued at $2,300.
3 – 7 nights at the Grand Lodge on Peak 7 in Breckenridge, Colorado, sleeps 4
Look forward to December 2017 at one of the newest and nicest properties in Breckenridge. Centrally located along the BreckConnect gondola route this resort offers ski in, ski out access. Generously donated by Dan Noonan, Argosy Securities Inc. Valued at $2,500
4 – 2 Platinum tickets to the Toronto Raptors' Season Opener vs the Detroit Pistons
Tip off the 22nd Raptors' season with centre court Platinum seats that include access to exclusive food and beverage areas and the Platinum  Club bar and restaurant. Generously donated by Fluke Transportation Group. Valued  – Priceless.
5 – 2 Courtside Row A tickets for the Toronto Raptors vs the Atlanta Hawks
Get unbelievably close to the action with these FRONT ROW courtside tickets while enjoying in-seat food and beverage service in extra cushiony chairs, and Platinum Club access. Generously donated by Vision Transportation. Valued – Priceless.
6 – "Solstice" Hand Blown Sculptural Glass Piece
Created by renowned Canadian artisan Paull Rodrigue using the Venetian Murano glass tradition of Incalmo, this piece was inspired by time and movement. Generously donated by Paull Rodrigue, Paull Rodrigue Glass. Valued $2,000.
7 – Exuma Beach House Designed by Cynthia Zahoruk Architect Inc.
Spend 7 nights on one of the most beautiful beaches in Great Exuma.  This stunning home with 4 master suites, Great room, a gourmet kitchen and so much more sleeps 8 -12 guests. Generously donated by Luc Lacroix & Cynthia Zahoruk.  Valued $6,900 USD.
8 – Celebrate the Holidays in the picturesque Laurentians, 10 minutes from Tremblant
Relax by the fireplace or in the hot tub at this charming and spacious 4-bedroom chalet which sleeps 10. With 2.5 baths, 2 kitchens and 2 family rooms, everyone can make themselves at home for the holidays, while enjoying the amazing French Canadian charm and amenities of the Tremblant area. Generously donated by Chris & Lisa Giles, MAD Movement. Valued $3,200.
9 – Behind the Scenes of Hockey Night in Canada PLUS 4 tickets to Leafs vs Canadiens
A once in a lifetime opportunity to see live, and in action, the Sportsnet crews and on screen "talent" as they prepare for the live broadcast at the CBC building. You'll be on set, in the control room, and have a "photo op" with some of the Hockey Night in Canada talent. Then to round out the evening take your seats at the ACC to watch these ultimate Canadian hockey rivals compete. Generously donated by: Sportsnet (Behind the Scenes Experience); Element Nutrition (tickets). Valued Priceless.