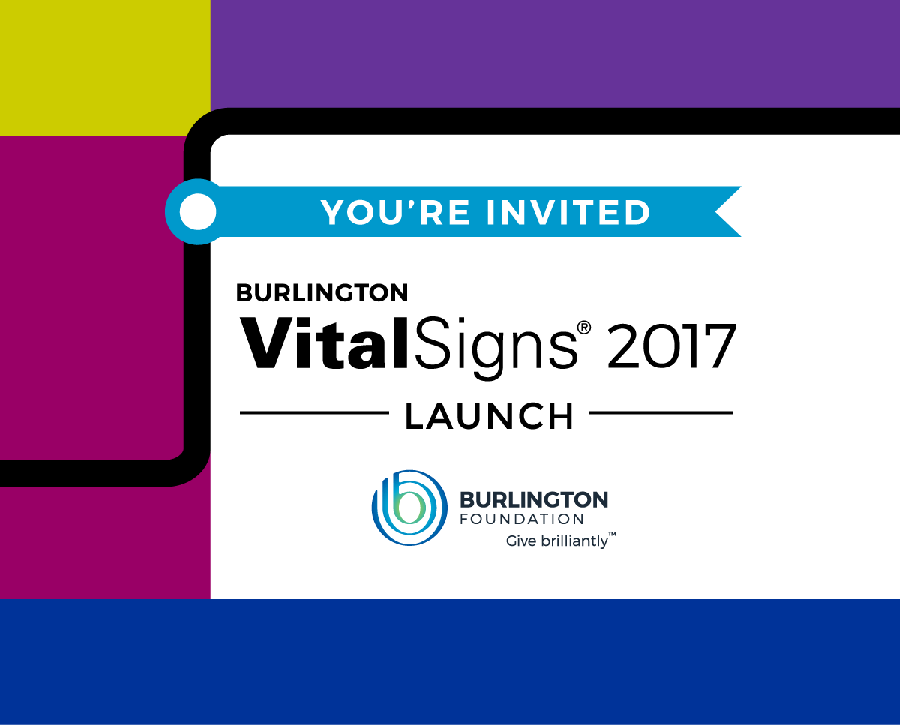 Join us for our 2017 Vital Signs® Report Launch
Thursday, October 12 
5:30 – 7 pm
Spencer's at the Waterfront, The Observatory
1340 Lakeshore Rd, Burlington
Did You Know?
40% of post-secondary grads in Canada take more than 3 months to land their first job. 1 in 10 take more than a year 

1 in 5 Burlington residents are seniors over the age of 65
Join us as we share highlights of our 2017 Vital Signs report, a community check up covering an array of information including mental health, housing, young adults and seniors. We will also celebrate the many ways we work together to make change happen. 
Vital Signs® is an important reference tool that focuses on the most critical areas that define our community. Built upon independent research, it's used by people, agencies and corporations to understand areas of opportunity across our city.
The comprehensive quantitative and qualitative research that goes into ongoing Vital Signs research plays a key role in enabling our Foundation to focus our granting program on those areas of need that it uncovers.

Vital Signs documents our successes in Burlington and surrounding areas and is a valued reference tool for many partners in our community.