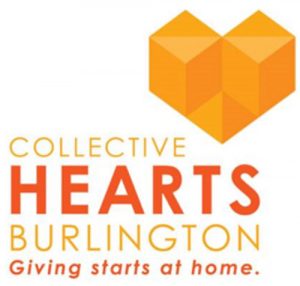 Nov 26, 2015
The act of giving is something that children first learn at home.
I remember introducing my daughter to her newborn brother and encouraging her to give the little one a kiss on his forehead. I also remember explaining to my son why it is important to share with his playmates and classmates. These simple conversations helped my kids understand the bigger world and how to balance giving and taking.
As you grow up and your world expands beyond your family, home, school and friends, there are many more ways in which you can build a strong and giving relationship with members of your extended community.
Whether it be volunteering your time, offering your skills as a professional or making financial gifts that support causes you are passionate about, giving is something each one of us does consciously and unconsciously every day.
Celebrating the generosity of Burlingtonians is something the foundation does regularly. Publicly recognizing the gifts of a noted local philanthropist is something we celebrate each year at our annual Masquerade Ball. On Oct. 24 we honoured our 2015 Philanthropist of the Year, Gary DeGroote.
Gary DeGroote epitomizes what it means to be a sustainable philanthropist.
As your community foundation, we're honoured to closely work with a man who has made such an incredible impact on Burlington and beyond. A true philanthropic leader, Gary consistently demonstrates a passionate, caring and generous commitment to the arts, youth and recreation.