Burlington Foundation Activating
Emergency Community Support Fund
Alongside Communities Coast to Coast to Coast
The Emergency Community Support Fund (ECSF) is a $350 million emergency funding program from the Government of Canada
Open for Applications as of May 19.  See link for application details below.
Vulnerable populations across Canada continue to be disproportionately affected by the COVID-19 pandemic. Marginalized groups, youth, children and the elderly, essential workers, and newcomers are just some of the communities that are facing increased challenges right now.
Burlington Foundation is proud to be working with CFC and the Government of Canada to deliver funding locally in Burlington to ensure that our most vulnerable citizens are safe and healthy.
Through the ECSF, we will be granting $336,450 towards local charities and qualified donees supporting vulnerable populations in Burlington. Applicants may apply as of May 19 through the national community foundation portal via link below. 
Note: This grant program is independent of Burlington Foundation's Covid-19 Pandemic Response Fund, Together Stronger.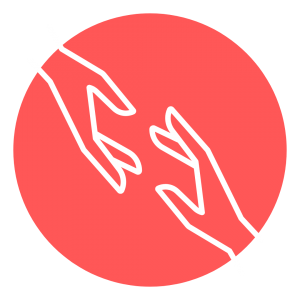 Helpful Links and Information – Updated May 26
Please note that there are three community foundations in Halton Region: Burlington Foundation, Community Foundation of Halton North and Oakville Community Foundation, as well as United Way Halton & Hamilton. For the Community Foundations, we ask that you apply to the funder in the primary community that your charity serves. United Way Halton & Hamilton is accepting applications regardless of community.
Agencies may submit applications for multiple projects. However, only one project application can be submitted to each funder and each application must describe a distinct project. The list of agencies and their program applications submitted will be reviewed collaboratively between all funders.
• Before applying to the ECSF, click here to review FAQs
• For information on how to apply, please click here to review the applicant guide
• To review a copy of the application form before you formally apply, please click here. PLEASE NOTE: Applications must be completed and submitted through the application portal linked above