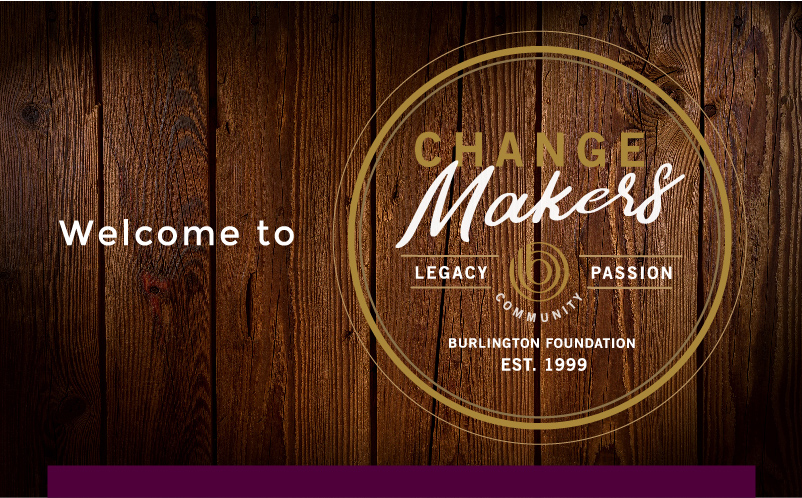 Legacy. Commitment. Passion.
Burlington Foundation was established in 1999 by a dedicated group of change makers who committed multi-year, unrestricted gifts to ensure the sustainability of the foundation's core mission. 20 years later, with over $17-million in assets and over $6-million in grants gifted since our founding, our extended family of Change Makers have reunited.
Aspire. Grow. Build.
Simply put, we all aspire to do more. We aspire to rapidly grow our assets to $20-million so we can grant millions more to help people most in need. And once again we need the passionate support of community Change Makers to help us get there.
We extend a heartfelt thank you to the following individuals, families and businesses who we are proud to call our Change Makers. Thank you for making our work possible!
$20,000 or more
FOXCROFT FAMILY
PIONEER ENERGY
$10,000 – $19,999
BRANTHAVEN HOMES
TIM & CAROLYN CESTNICK
$5,000 – $9,999
MATT & MICHELLE AFINEC
BASADUR FAMILY
MULHOLLAND FAMILY
REDDON FAMILY
$2,500 – $4,999
JAMES & CATHERINE BRADY
NEIL OLIVER & FAMILY
JOHN & BARB ROCKX