We're excited to share our new 2018 program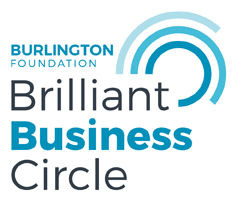 By being a member of our new Brilliant Business Circle, you'll be supporting our critical mission while also being an inspiring part of it. Join us and experience the power of collective giving!
Click here to learn more about our Brilliant Business Circle
And click here to see our members
Like to speak with us about the program?
Contact: Colleen Mulholland
cmulholland@burlingtonfoundation.org
905 639 0744 x222