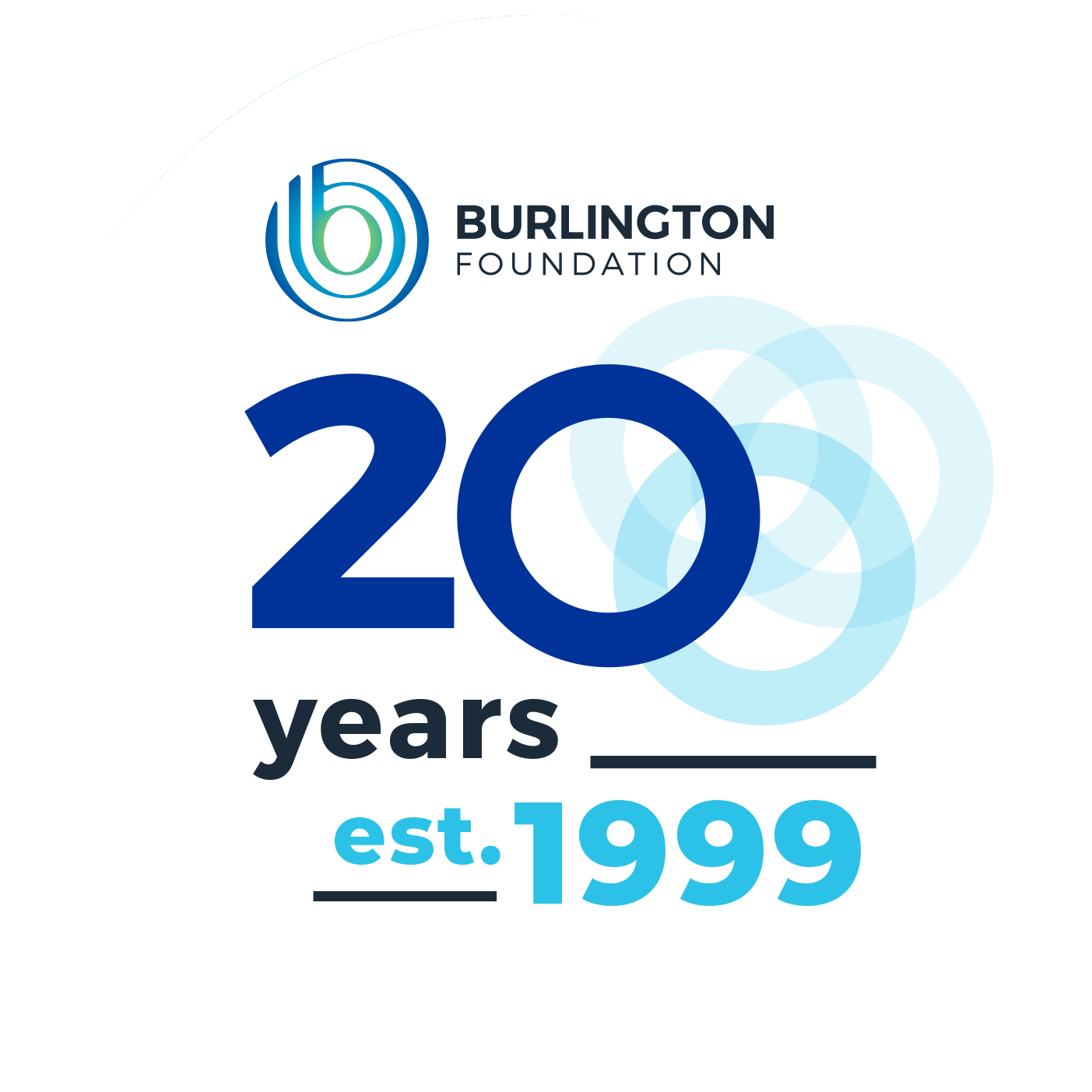 We're proud to have celebrated our 20 year milestone of giving brilliantly
For 20 years, a friend in your community has quietly been making Burlington a better place to live for everyone. Since 1999, individuals, families, agencies and corporate donors have chosen Burlington Foundation to connect their charitable gifts to thousands of community members.
An isolated senior rediscovers laughter and friendship at a community centre. A child from a lower income environment puts on a jersey and learns how awesome it is to be part of a team. A 15-year-old struggling with mental health issues anticipates their future with newfound optimism.
Sharing 20 years of building community together
Thank You for Giving Brilliantly
Twenty years of collectively Giving Brilliantly—now that's something to celebrate!
Thank you to all our donors, fundholders, volunteers, agency partners and community champions. You make Giving Brilliantly possible.
At Burlington Foundation, our mission is:
"We understand the difference we can make is greater when people work together. Our role is to make that happen."
Share how you or a loved one has benefitted from the generosity of giving through the Burlington Foundation.
Share why you give and support legacy building as a fundholder, donor or corporate partner.
Share why you care about our mission in support of our community, forever.
Our Story Wall
Thanks for participating. After you've clicked the bar above and submitted a few words, we'll have your story posted by the next day, so check back soon!