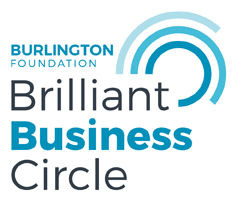 We've been busy with our Brilliant Business Circle members as together, October 18th, we unveiled $50,000 in new community grants at our People Power 2018 event. By being a member of the Circle, these 22 incredible, socially-minded businesses are supporting Burlington Foundation's critical mission, while also being an inspiring part of it.
Check out more about a great evening celebrating community giving and our fantastic corporate givers
If you'd like to read a quick overview about our Brilliant Business Circle click here
And click here to see our current 2018-19 members
Join us and experience the power of collective giving!
Like to speak with us about the program?